UrParts is a global part sourcing website. This is just one example from a buyer in Spain who was looking for parts.
Details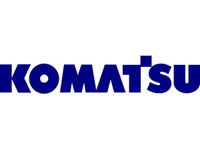 Make: Komatsu
Model: HD465-5
Part No: ND2825000400
Category: Off Road Truck Parts
Date of Request: 19 June 2017
No. of Responses: 3
Description
HI. WE ARE LOOKING FOR A AIR CONDITIONER MOTOR ASSY FOR A KOMATSU HD465-5, THE REFERENCE IS ND282500-0400. NEW OR USED IN GOOD CONDITION. THANKS.